Best kukri for the money in 2019
Best kukri for the money in 2019
The kukri which can be spelled as Kukri is the national weapon of Nepal. Khukuri is a special kind of knife which has a distinctive inwardly curved shaped blade.  Khukuri is not just a weapon but is also a traditional and cultural utility knife to all the people of Nepal.  Khukuri is an important and a prized possession weapon to Nepalese Army, the British Army, the Gurkha regiments of the Indian Army, and of all Gurkha regiments throughout the world. Khukuri is used by people leaving in rural areas as an all purpose knife, it is used for household works, cutting woods, and used for hunting. The history of the khukuri dates back to ancient times. The khukuri has marked history during major war times like in the 1st and 2nd world war. Khukuri is the symbol of bravery, representation of history, the best utility knife and famous for its craftsmanship and is a unique souvenir for you to take from Nepal.
Best kukri for the money offered by Gurkha kukri knife
There are various types of khukuri available in terms quality, performance, makers, origin, size, and shape. For people who are confused about best khukuri for the money, now worry no more. I have listed few of the best khukuri for the money that is presented to you by www.gurkhakukriknife.com.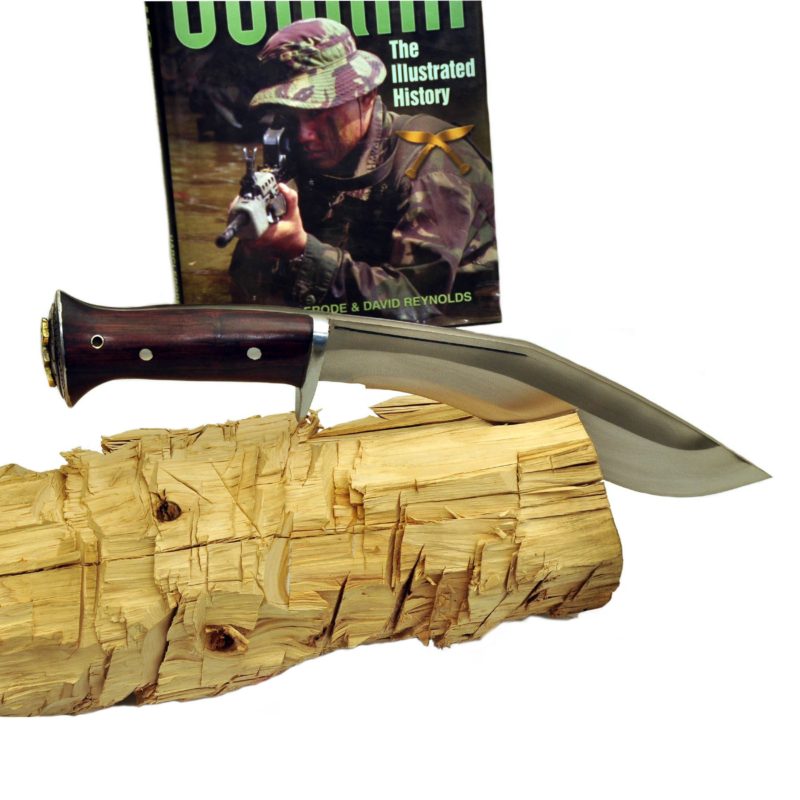 Gurkha Kukri Knife Offers various quality of British Gurkha Service Khukuri. British Gurkha Service Khukuri (kukri) is famous and desirable amongst the Gurkha soldiers all around the world. This khukuri is handed to all the British Gurkha soldiers at their beginning days after getting selected into the British Gurkha service and the shoulders keep this khukuri throughout their service. The khukuri is handed over to each British Gurkha soldiers with pride and dignity and they keep their khukuri with respect throughout their entire life. All British Khukuri comes with a custom made leather scabbard and two small khukuri called Chakmak and Karda which is used for sharpening the blade and skinning small animals. This khukuri is best in terms of performance and price.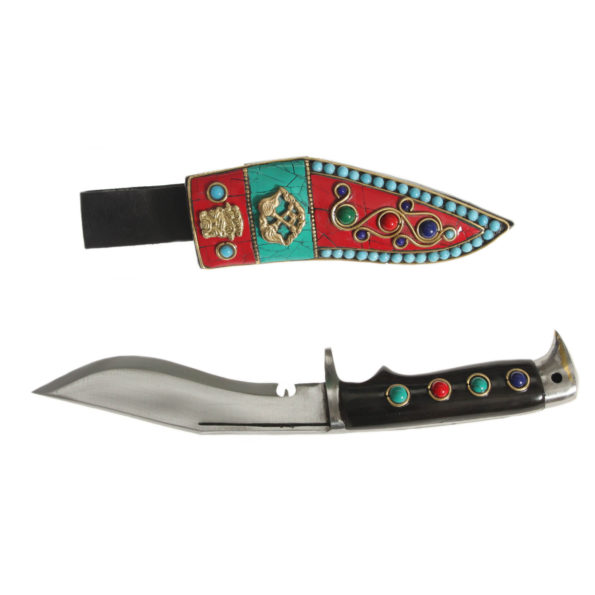 Gurkha Khukuri is famous for its use during the 1st and 2nd world war which makes it one of the historical weapons and is desired by many people as a souvenir from Nepal. Gurkha Kukri knife is the trusted and certified supplier of khukuri to different parts of the world. Khukuri is an inward curved knife which holds a great historical significance to all Nepalese.              It was, and in many cases still is, the basic and traditional utility knife of the Nepali people and symbolic weapon for all Gurkha regiments throughout the world and Nepal Army. Khukuri signifying the courage and valor of the bearer in the battlefield Because of this major role during the world war, its craftsmen ship, strong and majestic appearance and due to it's symbolic, historical and traditional importance to all Nepalese, people from all around the world desires to take it as a souvenir. Souvenir Khukuri offered by Gurkha kukuri knife is specially made for a decorative purpose which makes it reasonable than other khukuri.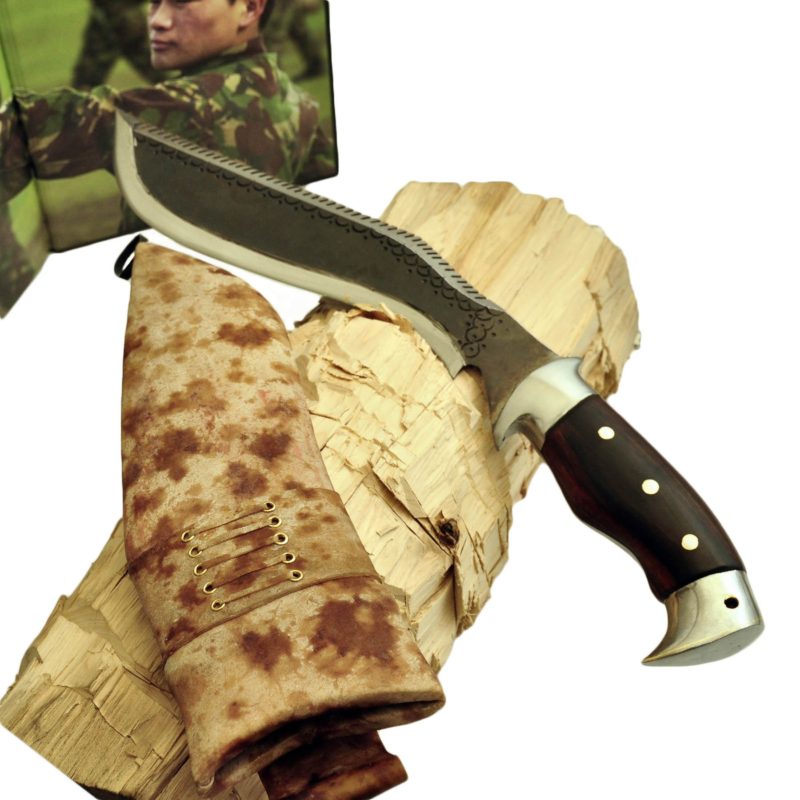 American eagle khukuri is one of the best-selling khukuri of Gurkha khukuri knife. The American eagle is one of the most famous and a beautiful Khukuri offered by Gurkha Kukri Knife which derives its name from the American Bald Eagle, the National animal of America. It is a top selling Khukuri amongst the Americans. The blade of American eagle kukri is originated from Ch22eetlang a rural eastern place in Nepal. The blade is made up of highly grade Carbon which is greatly polished. The type of the steel used is 5160 Car Spring. This beautiful khukuri is handmade by skilled artisans of the Eastern region of Nepal. The handle is made up of water buffalo horn, which is glued together into the tang by Laha. It's a full tang Khukuri. The base of the Khukuri is in the shape of the Eagle; hence it gets its name, the American eagle. The Khukuri comes with a Scabbard made up of water buffalo leather which is fused with pinewood. This is a very effective Khukuri which can be used for daily activities such as chopping woods etc.  This is one of the best-selling Khukuris, mostly as a souvenir taken back home by American people.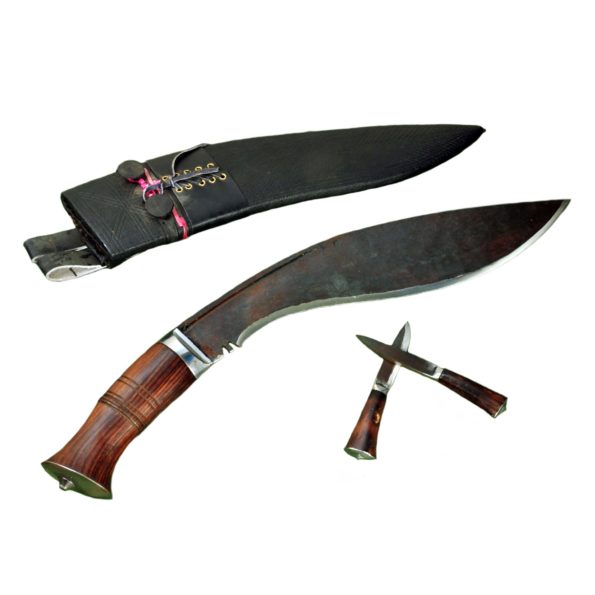 The Black Farmer khukuri is mostly used by hard working people of rural and village area of Nepal for their daily activities like cutting fire woods and household activities. The use of black farmer khukuri is vast. The Black Farmer Khukuri (kukri) is made for working purpose so the quality of this khukuri is exceptional. This Black Farmer or Village khukuri (kukri) is a very strong it has been built to withstand a lot of work. The blade of black farmer khukuri is blunt it does not have that shinny character which is made from highly graded carbon with water purring temper on the edge of the blade which makes it strong than other blades. Another kukri after using if you forget to clean it will get rust soon but like this black shine farmer kukri after working you don't need to clean because it's black shine with balance temper. Black farmer Khukuri is extraordinary for performing daily activities and is offered at wholesale rate by www.gurkhakukuriknife.com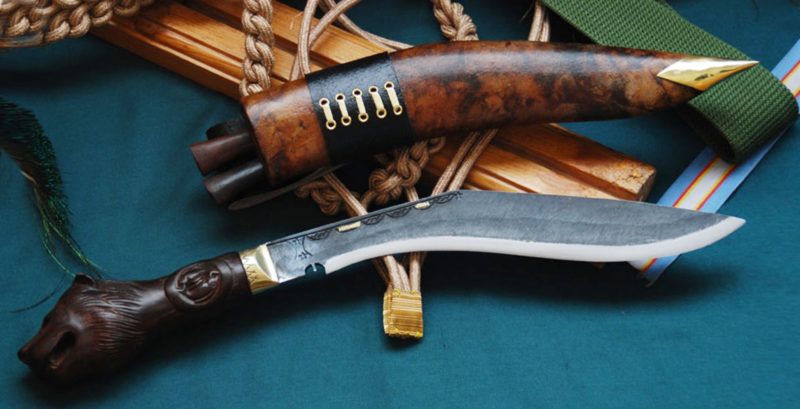 The Nepal army service khukuri is the special khukuri that are assigned to Nepal army and police for their service period. These are a very special and strong khukuri made especially for the army and police. They carry this khukuri from the beginning of their career and take it as a token after they retire. The khukuri stays with the serving officer for life. The khukuri is specially made for combat purposes, the Nepali army and Police have carried this Khukuris for hundreds of years. The Khukuri is a symbol of bravery to Nepal army and Police. This khukuri is hand made in Dharan, Eastern part of Nepal by skilled craftsmen. This exceptional khukuri is brought to you at wholesale price by www.gurkhakukriknife.com. Our khukuri collections are made by skilled artisans of Nepal and are of the best quality available.